Imagine being able to work less and play more.... Discover the
Starting Steps to Financial Freedom
Working long hours in your job or business and feeling burnt out?
Sick of the pressure loaded onto you at your workplace?
Wanting more free time, and fun?
Wondering if this is all there is to life?
Curious to know how you can get out of this grind?
Worrying that you can't retire comfortably?
Want to find a way to earn more money?
Know that there are wealthy people who don't have to put up with this?
Want to create another source of income so you can stop slaving so hard?
Regularly attend seminars about making money? 
Want to know how financial freedom can REALLY be achieved?
Here is how to get started and discover the vital steps to creating Financial Freedom...
Introducing....
Discover how to Break Free from your Desk Forever!!
There is a certain amount of mindset reprogramming that must first be done, in order to be successful in creating financial freedom for ourselves.  Our education system, media, family and friends do not teach us what we need to know, in order to sidestep the herds, and carve out a state of financial independence for ourselves. We are inadvertently brainwashed into exchanging time and energy for money, and expecting our whole life to be  like this. The 5 Steps to Freedom program DOES teach and facilitate you to adopt the mindset of a financial independence creator.  It shows you what else is possible - that you can choose to create a source of income that doesn't require your time and energy. It also teaches you what methods can be used, and how to select which one is right for you.
Glenda Nicholls
Founder Money Success System
Clarity about what Financial Independence really is, so that you know exactly how to create as much of it as you want.
A Clear Vision for your Future! Take your current generalised feeling of wanting more, to a detailed list of exactly what you want and by when. This means you move from fantasy land to adventure land, where things now really do happen!
Discover the vital role that having a clear life purpose plays, in directing your wealth creation activities, so that you know you can play the game of wealth creation with ease and in your natural flow , since you will then be operating in your current strengths and talents.
Learn exactly how to create change at the subconscious level and reset your money thermostat so that you effortlessly allow more money to pour into your life.
Find out what Free Money actually is, and the tactics you can use to materialise it. This means you now know exactly what strategies to select, learn about, and go after, in order to launch your very own ongoing source of free money.
Discover how to get very specific about what your fabulous life will include, and exactly how much free money is required to constantly roll in support it. Your motivation skyrockets and procrastination becomes a thing of the past and you cannot help but have a wealth creation action explosion!
You will have access to the online 5 Steps to Freedom Program - one of our Money Maestro Programs.
Complete the 5 Modules completely at your own pace. Each module is delivered to you weekly.
Take yourself through the bonus audio and video recordings and ebook for loads of extra useful information.
Contact Glenda via email for a period of 3 months from signup, for any support or questions you need answered.
By the time you finish, and complete the exercises, you will have a new mindset - one that is ready and raring to create financial independence.
Lifetime access to the Money Maestro 5 Steps to Freedom Membership Online Program.This contains the 12 training sections described above.
Forum membership built into the program, where you can ask questions, and have conversations with other program members, and Glenda.
3 months unlimited email access to Glenda, for any questions or discussions relevant to the subject matter of the program.
Total Program Value = $3164
BONUS 1
 The Money Mission Interview
BONUS 2
 The 7 Natural Laws of Money Flow Ebook
BONUS 3
 The Money Flow Mind Movie
BONUS 4
 The Learn from Leon Interview
BONUS 5
 The Money and You Quiz
Get The 5 Steps to Freedom Program NOW for $3549 $297.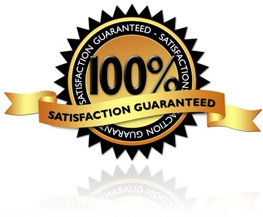 To ensure you have
complete confidence that you are getting what you want
, and are taking no risk whatsoever with your money we are confident to offer a 15
 day money back guarantee
.  You can contact us at
info@moneysuccesssystem.com
.   In the unlikely event that you are not satisfied with this program we will issue an immediate refund.
So now you have 3 options....
You can do nothing and keep doing the same old same old.


You can try and work it out all by yourself, and maybe get to a different place than you are now. Trouble is, you may still miss crucial information and make unnecessary costly mistakes.


You can sign up for this course now, and take immediate effective steps that will create lasting and easy change and empower you to implement strategies powerfully, to build financial independence.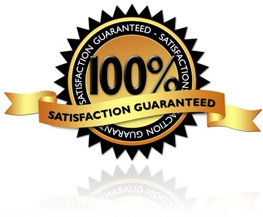 PS
Why keep paying big money for specific strategy seminars that don't suit you, or you try but can't get to work? Get the mindset basics right first, and the necessary information to empower yourself to choose the right strategy and follow it through to make it really work.
PPS
You won't find this collection of training all in the one place anywhere else. You owe it to yourself to go out there and create the level of financial independence that you really want. This program is your starting point. Say "YES" to yourself today!
Copyright 2014 - Money Success System - All Rights Reserved